Trial Offer
NationJob introduces 3-limited time job-posting trial offers. Advertise your jobs on one of the oldest and highest trafficked websites and leverage the reach of the NationJob Network.
These trial offers are set up to meet the needs and budgets whether you are a small or large company - the more you buy, the more you save.
These trial offers are for new customers only.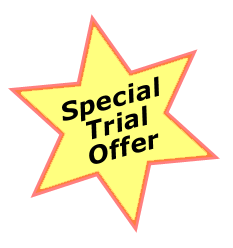 4 - 30-day single location job postings
Company Profile
$500 / One Time Billing
10 - 30-day single location job postings
Company Profile
$1000 / One Time Billing
3 Month Contract
Unlimited Job Postings (Up to 250 concurrent)
Company Profile
Company Logo on Jobs, Profile and one of our 40+ Specialty Sites / Industry Job Sites
$2000 / One Time Billing
* Job seekers are automatically notified when your job description matches their search! NationJob's Personal Job Scout (PJ Scout) has over 1,000,000 job seekers as subscribers!

PAYMENT OPTIONS

All pricing reflects a one-time payment, which can be paid via credit card or invoiced. (Companies outside of the continental United States must pay via credit card). Special Trial Offer Pricing cannot be carried over nor combined with other packages Total Service Fees are due and payable on the Service Start Date. The Purchaser agrees to pay all reasonable collection costs incurred by NationJob in recovering amounts due for services provided to the Purchaser by NationJob.

To get started, or for more information
888-526-5967 or Email Sales